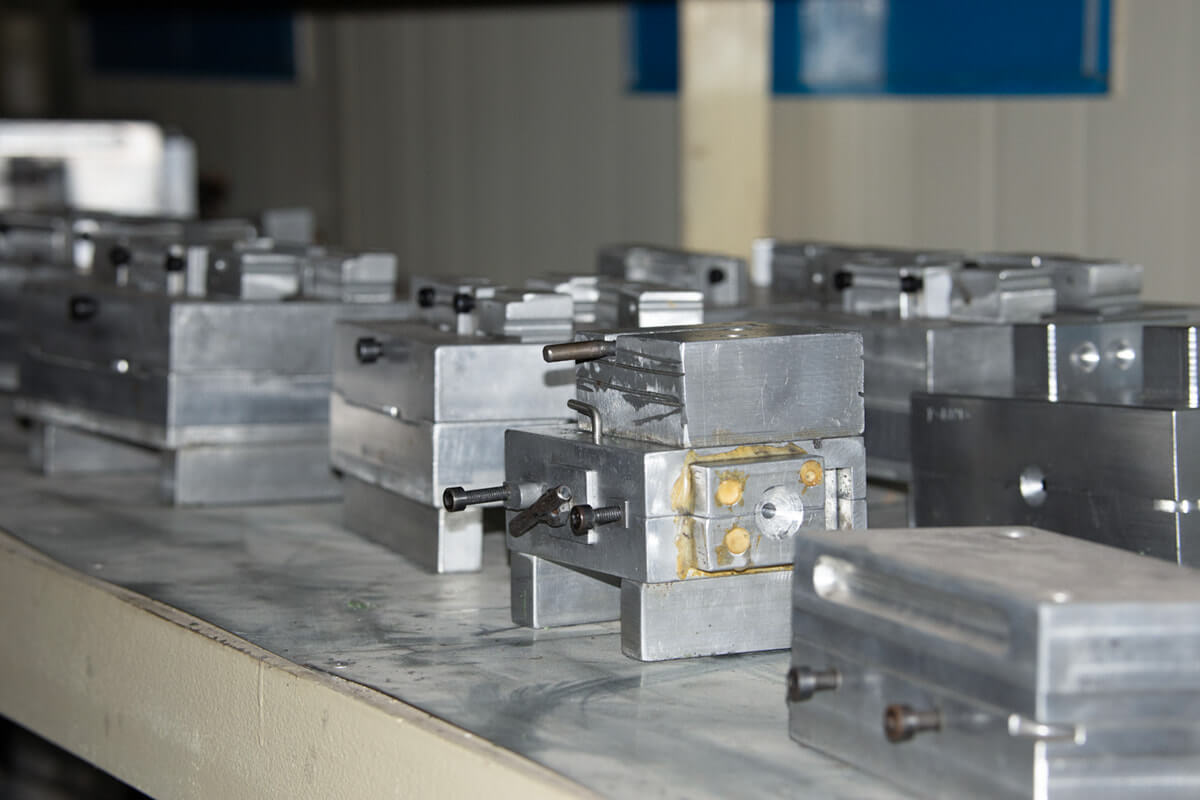 Making a mold to make wax molds is the first step in lost wax casting.
There is a Chinese word "Mo Fan" derived from the bronze ware production in ancient times. At the beginning, every time a bronze ware was made, clay was used as a "Mo"( like the wax molds today) first, and then it was turned over to form a "Fan"(like the sand moulds today). Then melt alloys such as copper and tin in proportion, pour the liquid metal alloy into the cavity and wait for it to cool down. After being removed from the "Fan", it is cleaned and polished to become a bronze utensil. In this kind of production, one mold can only be turned into one model, and one mould can only cast one product. If a "Fan" is obtained, the "Mo" must be broken, and if it is finished, the "Fan" must be destroyed. Therefore, the ancient bronzes were made with different "molds", and they are different from each other. Later, with the development of casting technology, casters no longer use clay as a mode. Instead, they use material such as stone, copper, lead, and iron that can be cast many times to make molds, so the casting objects become exactly the same. For the ancient Chinese have to make "Mo" and "Fan" in the casting processes. "Mo Fan"(Molds) are like the mother of casting products. The more precise the molds are, the more beautiful the casting products are casted. Therefore, the Chinese phrase "Mofan" was later extended as a code of conduct or a model for adopting the law, and it is still used today.
Today's wax mold is the "fan" of ancient times. With the development of industry, now it is not necessary to use clay as a "mold", but to use three-dimensional drawings to make complex molds (fans) through engraving, milling, cutting and other processing centers. In general, aluminum is selected as the mold material. Because of its good thermal conductivity, light weight, easy processing and so on. According to the complexity of the product and the quantity of mass production, there are two mold methods to choose from: manual mold and automatic mold.
Manual mold
This type of mold is manually closed and demoulded by workers. Due to the need to operate the buckle, fix, take out, place and other cumbersome procedures. It takes a relatively long time to make a wax mold. Therefore, it is suitable for products with small quantities and long delivery time requirements. Its advantages are also very prominent: the cost of mold manufacturing is comparatively low, and products with complex structures can be produced. Products with relatively larger dimensions can be manufactured.
Automated mold
In the wax mold manufacturing process, the automated mold completes the mold clamping and mold withdrawal actions automatically through machinery. Workers only need to take out the wax mold and clean the mold. And usually make multiple wax molds at a time. Therefore, the batch manufacturing speed is fast. For a relatively large number of products, the cost of manufacturing a single wax mold with automated molds is often lower and more efficient. But the automatic mold itself is more complicated to make. Components such as air pressure and connecting rods need to be used, and considering the need for fast and smooth automatic ejection, more time and cost are required for design and manufacture this kind of molds.
All in all, which mold to choose to make wax molds requires comprehensive consideration of product requirements and cost control. So we can complete the casting of our products in the most suitable way.